In today's online gambling landscape, most of the casino software providers place a high emphasis on mobile gambling and the development of mobile gambling software. They try to deliver a mobile-friendly interface for users and responsive features that customers can use effectively. The gambling world is changing, and it moves from desktop gaming to the mobile platform. That is the main reason why the importance of mobile online gambling software is increasing each day. To attract a new generation of gambling players, online gambling software providers try to maximize the number of mobile-friendly casino games as possible.
They are aware of the fact that technological advancements need to be followed and implemented; otherwise, they would be left out of this industry. To see how mobile gambling influences the industry and why online mobile gambling software use is rapidly increasing, we need to look for the benefits of it. So let's start by listing those benefits and then move on to a more detailed analysis of mobile gambling software.
More Audience
There is a growing demand for casino software providers regarding mobile gambling. Software providers try to match customer demand and produce a product that supports their needs.
Can we say that the future of Online Gambling is Mobile?
To put this into perspective, we need to look at several aspects and then answer the question. As the spread of Wi-Fi networks and the availability of mobile devices changed the landscape for online gambling, it starts to move toward the mobile gambling industry. Not only customer demand changed, but also the industry itself adapted to this standard. It is no surprise that the number of online gambling software for mobile platforms is getting higher.
The industry cannot be separated into two parts, such as desktop and mobile gambling software providers or players. Casino software providers understand this factor and try to mix them up and offer services that can support both mobile and desktop devices and can make both desktop and mobile casino players happy. To answer the question, of course, there will be desktop gambling players in the future like we have many brick and mortar players we have now, though the number of mobile gamblers would be higher in comparison with others.
Statistic: Richard R.E James did research named "Understanding the psychology of mobile gambling: A behavioral synthesis," and the results show that an average virtual casino player picks their mobile phone over 1500 times for a week to enter the gambling sites. So, it is evident that mobile gambling is the new and undeniable phenomenon of the online casino.
Online Gambling Software for Mobile Devices is Convenient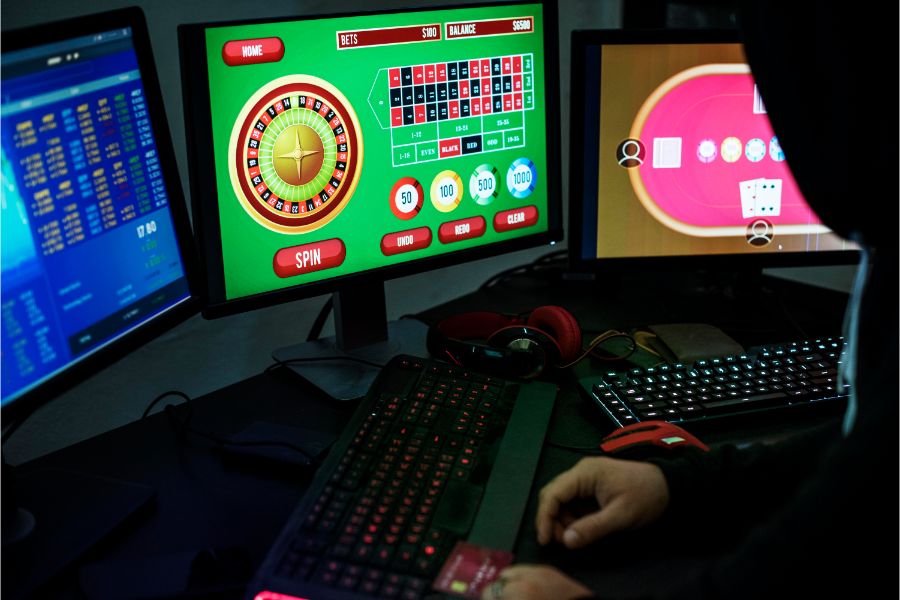 It is no secret that mobile gambling is more convenient for most of the players rather than desktop one. Betting from your device, which is portable, is a lot easier than waiting for coming back to the house or carrying a notebook with you all the time. Instant decisions and acts are significant for gambling games. For instance, there is a bonus package that some of the online casinos use for promotions. That bonus is called a happy hour bonus. To get rewards from that bonus, you need to play at a specific time frame. With mobile online gambling software, it is easier to enjoy these types of offers. Mobility and fast access of mobile casinos thus make them more convenient, and production of this software increases as a result of high demand.
Mobile Gambling Software Giants
While there are several competitors in this industry, some of them are ahead of the competition. Let's look at the top three mobile online gambling software providers and see their services.
Microgaming
Microgaming is considered to be an online slot king when it comes to online casinos and gambling games/software. Since 1994 the company operated successfully and managed to produce over 1200 interactive games. Microgaming focuses on various aspects regarding online casinos, and mobile gambling software is one of them. Their mobile gambling software features more than a hundred online casino games that include:
Online slot games
Baccarat
Blackjack
Video poker
Keno
Dice games
They have an operating system that is both multifunctional and dynamic, which is called Quickfire.
Net Entertainment
Net Entertainment is a Swedish online casino software provider established in 1996. They are one of the innovative companies that focus on new technologies and apply them to their products. There are new features that Net Ent brought to the table when it comes to mobile gambling software. For example, Skill Stop and avalanche are among those.
888
888 brand is famous for its initiatives in the online gambling industry, and the company has operated since 1997. The exclusive feature of 888 is that all the products that they offer are original including online casino slots, poker games, mobile gambling software, instant play software, and more. They do not include other casino games on their gambling software and try to be as authentic as possible.
Playtech
Playtech is one of the most famous brands in the business. The company was founded in 1999 by Teddi Sagi. The headquarters of the brand is located in Tartu, Estonia, though they provide worldwide services to more than 100 online casino platform. Besides the online casino software, Playtech is popular for building interactive casino games. The most popular gaming titles by this brand are Goblin Cave, Tres Amigos, Age of the Gods, and more.
Different Business Model That Works for Mobile Gambling Software
The mobile casino software does not work like other brands in this or any other industry. In a typical market, competitors do not use each other's products or services. Though it becomes an odd rule for online gambling, especially for mobile casino software usage. Customers in the gambling market look for exclusive services from online casino platforms. It is rare to come across a business that uses both AT&T alongside Verizon.
Though for mobile gambling, it works perfectly. As you may have noticed, while searching for online casinos, most of them employ more than one provider for their mobile online gambling software. You can find mobile gambling platforms that use services from industrial giants like Playtech, Microgaming, or relatively small providers like Riversweeps Platinum, Skillmine, Vegas7Games, and more. So let's find out why this happens?
Why Mobile Casinos Tend to Support more than one software provider?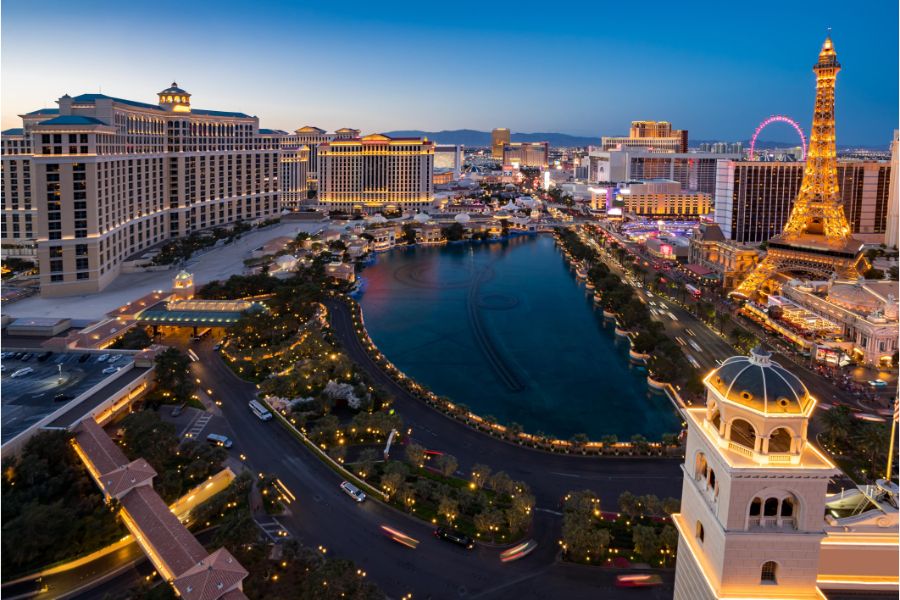 It is an easy question to answer because, as we mentioned earlier, each of the gambling software providers has its disadvantages and advantages regarding the product that they serve. Since mobile casinos are not exclusive to only one brand, it is perfectly fine that they employ various companies' online gambling software. Those casinos tend to combine the strengths of each casino software and establish a final product that can make customers happy.
Does this Combination Benefit users?
As we mentioned, online casinos that support mobile platforms take the bet offers and combine them to serve the users. So, naturally, all the casino players will get the best out of that software because of the functionality and availability of various casino games. For instance, let's take that one player likes online video slots and the casino he/she registered in using online gambling software from a provider that focuses more on poker and live betting. Then, that user will have a hard time choosing the casino game or his/her favorite online casino platform.
Users may like the functionality of the casino, but if there are not enough video slots, he/she would be disappointed. The availability of multi-software providers in one online casino can make that user's job a lot easier. In that sense, the user can play his/her favorite casino games in the environment that they like the most.
Final Thoughts
Mobile gambling technology has reached a higher standard recently. Nowadays, there is no need to have a desktop device for playing casino games because online gambling software that is compatible with mobile devices makes mobile casinos as entertaining as other types. We believe that this new trend affects every casino platform in the industry and recommend them to slowly change their info structure. It will be beneficial for them to become more mobile-friendly in the coming years because the mobile gambling trend has come, and it seems like it will not move anywhere soon.