Online casino bonuses are not created equally. Some provide you with outstanding and many more bonuses; for others, not much. As you probably know, there are different types of bonuses, but all of them fall into two primary types: sticky and non-sticky bonus offers. 
Almost all online casinos offer bonuses to new players. This move is because of the fierce competition in the industry. Many online casinos want you to enjoy your favorite games on their platform. And if an online casino has good bonuses, they might win a customer.
But as a player, it's worth knowing the different types of bonuses. That's because it can help you enjoy the game, get numerous bonuses, and increase your chances of winning. This is where the sticky and non-sticky bonus comes in. 
We'll tell you everything you need to know in his guide. Let's begin.
What Is A Sticky And Non-Sticky Bonus? 
Generally, online casino bonuses are grouped into sticky and non-sticky bonuses. This part is easy to understand. Now, let's dive deeper. 
Non-Sticky Bonus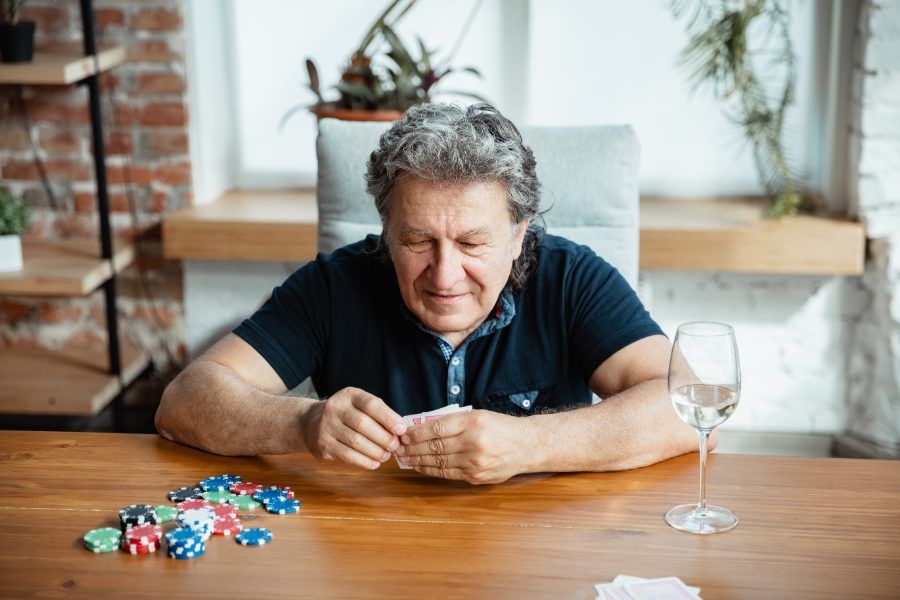 This casino bonus doesn't stick to your deposit. In other words, you can withdraw your initial deposit, including any winnings you make from this deposit, without fulfilling any bonus terms or wagering requirements. 
So your deposits and bonus are kept separate (not sticking together). However, when you withdraw your winnings, you'll have to forfeit the bonus you got. So it's ideal to opt for non-sticky bonuses because you get to increase your chances of winning. 
Sticky Bonus 
Your deposit and bonus adhere to wagering requirements or bonus terms with the sticky bonus. The advantage, however, of the sticky bonus is that the wagering requirements are not strict compared to non-sticky bonuses. 
The downside of this type of bonus is that you can't withdraw the winnings that you made on your initial deposit. 
For example, let's say that the online casino offers you a 100% match deposit bonus of up to $100. Then, you deposit the $100 again. As a result, you receive a $100 bonus. 
From this example, your bonus and deposit are stuck together. So when you start playing your favorite sweepstakes games, you'll be playing with $200. 
But keep in mind that any winnings you make on this deposit will be subjected to the bonus terms or wagering requirements. So you can't withdraw your winnings until you meet the wagering requirements. 
Let's talk more about the wagering requirements. 
Understanding The Wagering Requirements 
Wagering requirements are the terms and conditions of a welcome offer. Usually, it's implemented to prevent some players from exploiting the offer. For example, some players would make an initial deposit and immediately withdraw the bonus cash. 
However, some casino sites make these requirements manageable, while others are challenging. That's why: 
You should do a background check before you play on any online casino 

Carefully read the wagering requirements before you accept any bonuses. 
What Is A Wagering Requirement 
The wagering requirement refers to the number of times. 
The wagering requirement is the number of times you must place wagers with your bonus cash. The requirement is set at x35 on average; however, it can get x10 low or x65 high. It may be challenging to fulfill anything over x45. 
For example, if your non-sticky bonus is $100 with an x35 wagering requirement, you'll need to wager $3,500 (100 x 35) before you can withdraw your winnings. 
Of course, It doesn't mean you have to make deposits up to $3,500. It means that each time you win a jackpot, the winnings will be added to your bonus funds, and you'll have to spend those funds to keep betting. You then use those winnings to make more bets. 
The fastest way to clear wagering requirements is to play slot games. Every casino site has particular terms and conditions about its bonus offer. 
You'll find a list of casino games that count towards the wagering requirements in these bonus terms. Casino slots are one of them, and its count is 100%. Other live casino games might only count 5%. 
In some instances, online casinos can allow you to use your bonus funds on particular games. So you have to check the wagering requirements before you play or take any bonus. 
How To Get Most Out Of your Bonuses 
As said in the previous section, slots count for 100%. But that's not the case for every online casino. All of them aren't created equally. So you need to consider the RTP (Return to Player rate) that the slot game comes with. 
If the RTP of a particular slot is low, the variance will be higher. That means the payouts won't happen regularly. But you stand a high chance of winning enormous amounts. 
However, the vice versa is also true. The higher the RTP, the more frequent the payouts. But the payouts won't be high. 
Ideally, high RTP games are perfect for meeting the welcome bonus wagering requirements. And that's because you get to play through the amounts while simultaneously increasing your account with irregular wins. 
When you get to the amount you need, switch to lower RTP internet casino games and play the amount you're required to play through. 
What About No Wagering Requirements?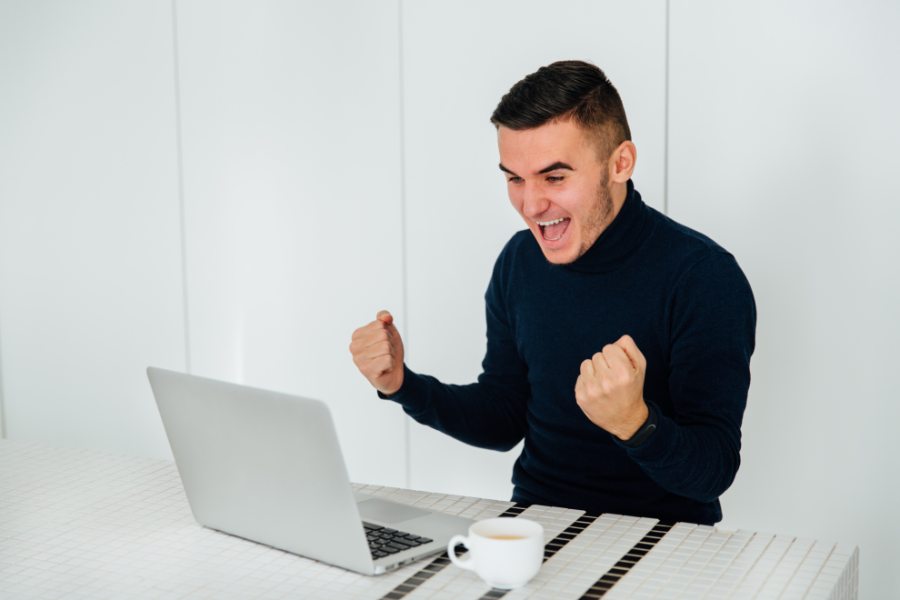 You can find legit online casinos to play your games where you don't adhere to any wagering requirements. These casino sites are growing in popularity. However, the winnings you get can be pretty low. 
But it doesn't mean you can't make a decent profit. You can get reasonable profits from the small low deposit match offerings and a small number of free spins. You can withdraw these winnings, and there are no hidden fees. 
However, you need to do your research to be sure it's a legit online casino. 
Conclusion 
Whether sticky bonus or non-sticky bonus, you can win if you play your cards right. There are no right and wrong bonuses. However, you can find sticky bonuses with reasonable wagering requirements. 
However, if you're a new player, it's best to stick with a non-sticky bonus until you get a firm grasp. If you don't like the online casino, you can make a fast exit with non-sticky bonuses because you can withdraw your deposit and leave.