Visiting a casino and gambling is one of the most entertaining pastime activities for any adult. Spending hours in casinos, betting, and playing different kinds of sweepstakes slot machines can be a fun and rewarding experience. Some slot machines do not require any specific skills to win, making them more satisfying than games like poker. All land-based casino slots have also found their way onto online casinos. They made it versatile for any player who wants to enjoy the experience. Slot machines can range from single-coin slots to multiple payline machines. The key is to know what you are looking for and find the sweepstakes slot machines you enjoy playing. After all, winning should be a fun process, not a frustrating one!
[cta1]
Online casinos utilize sweepstakes software to manage their online platforms. However, in general online casino software is required to run an efficient gambling platform online. These types of software can be used both by an independent player, and general internet gambling cafes. 
Related: All you need to know about 3D slots
Single coin machines
Single coin machines are old dinosaurs. It is becoming harder to find them since many slots nowadays accept bills and multiple coins per spin. Many gambling platforms offer players the most advanced slot games that pay real money available. The reason for that is, they provide the most entertainment, and this fact alone is crucial for any casino. Adding to the nuance is the fact that single coin machines are not as profitable as modern-day slots. Older casino establishments, however, still have single coin machines. They tend to give the players a chance to experience it if they want to. These types of slots also make sure the credits of players last longer. 
Multipliers
Multipliers are machines that accept more than one coin. They have a payout ratio that is following the number of coins played. Multiplier slots were first introduced in 1987 and encouraged gamblers to place bigger bets for the game. If the player bets a coin and hit three sevens, then he or she could win, for example, 5 dollars. But if the player were to bet double the coin at two coins, then he or she could have earned 10 dollars if the machine were to show the same combinations as before.
Multiplier slots regularly payout equally on all winning combinations showcased. Exceptions are the most profitable ones, where payouts are more massive when played on the maximum bet. Even though most players prefer to bet on maximum, the majority of slot machines in casinos are multipliers and offer single coin play. There are many other strategies to win online casino real money from slots; it is best to choose the one that fits your preference.
[cta1]
Buy-your-pay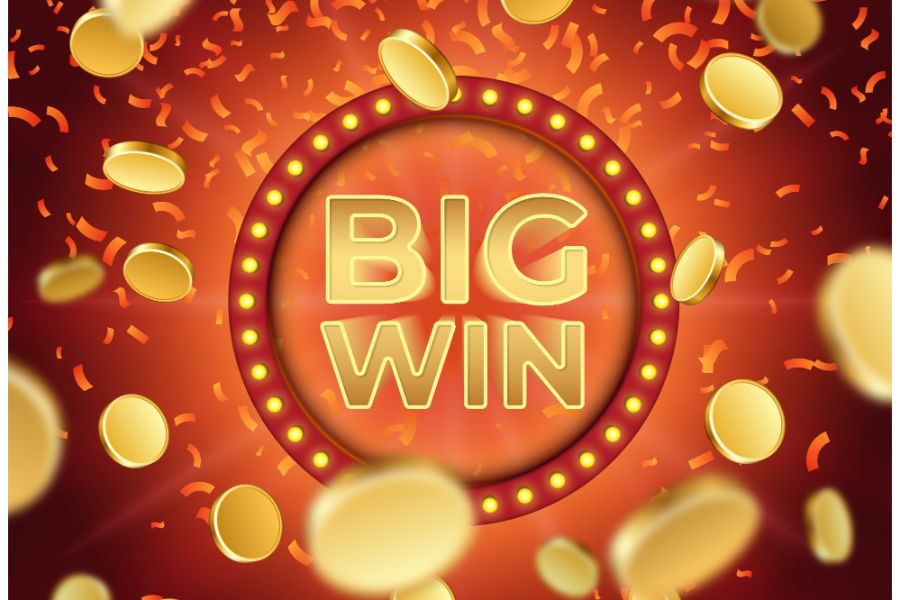 Buy-your-pay type slot machines can be a bit tricky, but they are not too complex to master. The payout table layout can identify these types of slots. Buy-your-pay slots accept a minimum of one coin to a maximum of five coins depending on the slot. Sweepstakes slot machines like buy-your-pay depend on the number of inserted coins. Look at this way. If a player adds one coin, it might count three bars as the possible winner. In this case, when a player hits three cherries, the machine will not pay the player.
If the player had inserted more coins into the slot, then more winning combos would have been added. These types of slots are not as popular as they used to be. But they can still be found in some casinos here and there. A rule of thumb for a player while playing this slot would always be to bet the maximum number of coins to unlock all winning combinations. Gamblers are advised to usually avoid the buy-your-pay slot machines. The reason for that is, it can get frustrating to land on a win in sweepstakes slot machines and not be able to claim your prize just because you bet one coin. There are many sweepstakes games you can try to maximize your reassurance on what games the best suit your playstyle.
Multiple payline slots
A standard slot machine will have only one payline along the middle of the slot screen, where it is mandatory for winning symbols to line up for the player to win. But as time passed, the manufacturer comes up with sweepstakes slot machines that offer gamblers more than one payline. It helped increase a player's chance of hitting sweepstakes more often. The catch is that you must use an extra point to activate the payline.
When you insert an extra coin into the machine, additional indicator light up to notify you about the availability of an extra payline. Some online casino platforms offer players sweepstakes slot machines that have up to 25, 40, 50 paylines. Each slot machine has its payout ratio that is determined by the casino's requirements. Hence, playing on multiple paylines may not increase the gambler's chance of hitting a winning combination. Though, it will not hurt the chances either. It would be best for new players to look at beginners' guides for slot games. 
Wild play slots
Wild play machines are considered to be one of the most fun sweepstakes slot machines in the industry. The reason being is that they offer players a chance to double, triple their winnings. The critical factor of a wild is it can substitute for missing symbols in case a player is one symbol away from winning. Wild symbols are creating more winning combinations that benefit the player. In some instances, wild symbols can help unlock bonus features in slots. Besides, they have multipliers attached to them that help increase a player's profits.
[cta1]
If you the player happens to hit a winning combination that has a wild multiplier symbol with it, your winnings will be doubled, and if you get lucky enough to two wild slot game symbols, then your winning can be quadrupled even when three symbols are shown. However, they can form their winning combinations. If you ever decide to play on a wild play machine, make sure you check out the payout table. Some slots have their payout ratios and it is better to know that prior to actually playing. Wild symbol sweepstakes slot machines became very popular when double and triple diamond slots were released. The wild symbol in this slot was the diamond. Casino operators took the opportunity to add them to their inventories due to the popularity of the slots. 
Reel slot machines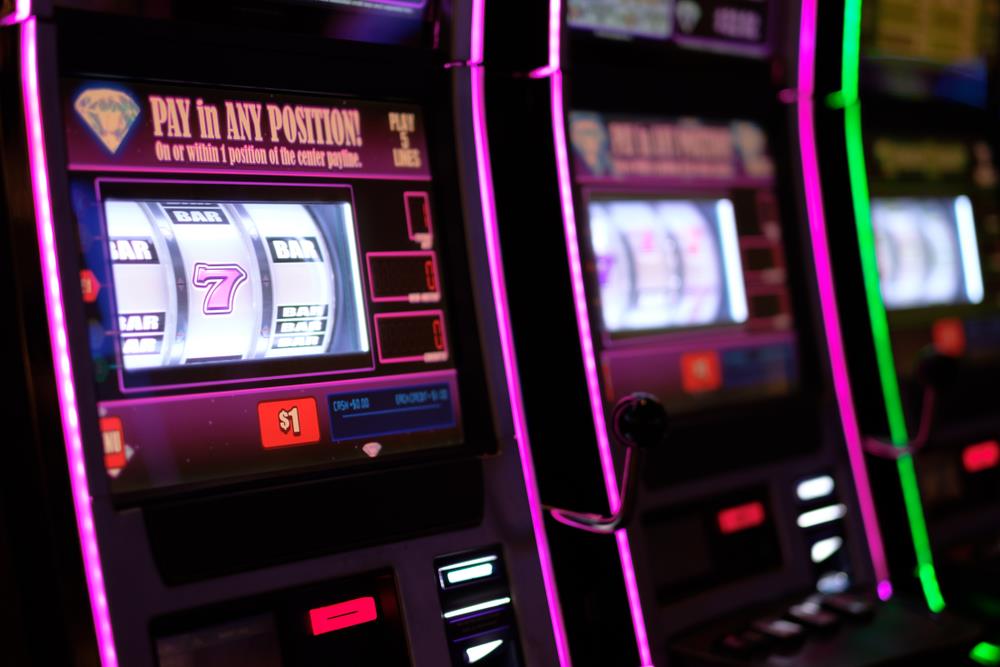 A very common sweepstakes slot machines are the reel slot that has the standard three and five reels with anywhere from 20 to 24 stops on each reel. Some slots even offer the player six, eight, ten reels to play on. When slot machines were first introduced, the reels were operated by a mechanical lever, but now these slots have evolved into an electronic mechanism. These types of slot machines are considered mandatory to have when casinos look for sweepstakes slot machines for sale. 
Sweepstakes slot machines
Gambling on sweepstakes slot machines can be a fun and rewarding experience for both amateurs and professionals. Whether you are looking for sweepstakes slot machines for sale, or just trying to find an ideal slot to play on, you will not be disappointed by the varieties. The above-mentioned slots were only a fraction of the available slots.
Even if, by some miracle, you can play every type of slot, you will not be able to try the different themes and designs that are on offer. The key here is to understand the game mechanic of every slot and realize your budget. Knowing the type of slot you are playing on, and how it works can determine your odds of winning the sweepstakes or going home empty-handed. Just like with everything else, you may win, or you may lose, the key is to enjoy yourself and have a quality time while you play!
[cta1]
Final Thoughts
Slot machines are unique casino games and that is the main reason why we love them. It takes a combination of luck and skill in order to compete in higher levels and earn rewards in sweepstakes slot machines. Some players go with classic versions while others try multiplayer, VR, 3D, or multi-reel slots. The features, interface, theme music, and all that stuff defines our gaming tastes in slot machines. So, if you are a slot junkie, try to give a chance to different variations of this game and see what happens.