Online gambling is a lucrative industry in the United States and proves to be a significant revenue earner. However, there are some online gambling laws that one must consider before partaking in these activities. Most U.S. online gambling laws fall under two categories, state law, and federal law.
The Tenth Amendment of the Constitution grants respective states the power to standardize gambling within the bounds of their jurisdictions. In states such as Nevada, the home of the gambling palace of Las Vegas, betting is quite common. However, there are states such as Utah that have not permitted some forms of gambling. Under federal laws, the government may intervene once gambling activity crosses state or national borders. Congress has passed several laws that regulate internet casino games and internet gambling in the United States.
Why do you need to know about online gambling laws?
Various states in the US have different regulations and rules. It is essentials to know your local regulations whenever you decide to start a gambling business. Without knowing that, you will easily get into trouble. In this post, we will cover main destinations and their regulations, history of rule changes, and more. Keep in mind that, illegal casinos are not safe and customers do not want to enter those platforms because of the safety issues. In order to legally operate and attract many players, you need to go with the legal model of online gambling.
State Laws on Internet Gambling
The OLC Memo proposed enables states to legalize internet gambling. So far, states such as Nevada, Delaware, and New Jersey have legalized to play gambling games online. Also, states such as Illinois and Georgia have now introduced lottery ticket sales online.
Internet Gambling Laws in Nevada 
 Nevada is the home of Las Vegas, widely known as the gambler's paradise. Nevada was the first state to pass online gambling laws and legalize internet gambling successfully. This was done through the passing of Assembly Bill #114, on February 21, 2013. The law requires that fees for licenses to operate and manufacture betting equipment and taxes be paid over to the state. Initial licenses last for two years and cost five hundred thousand dollars. For renewal, the fee is two hundred and fifty thousand dollars. This is an excellent source of revenue generation.
Also, according to state laws, Nevada taxes its virtual casinos at the same rate as physical casinos. This is at a tax rate of 6.75% maximum of monthly revenue. Also, their pre-existing gambling laws require that an applicant for a license must have already been legally involved in the casino business. Another stipulation under the rule is that operators must meet the standards set for hardware and online casino software incorporated in their online gambling systems. By law, players need to be at least 21 years of age to engage in online gambling activities. Also, geolocation software prevents players outside the jurisdiction from gaining access.
Although you may see many licensed gaming manufacturers and service providers, only three Interactive Gaming operator Licenses have been issued from the Gaming Control Board. They were South Point Poker LLC, Fertitta Interactive LLC, and Caesars Interactive Entertainment Inc.
Internet Gambling Laws in New Jersey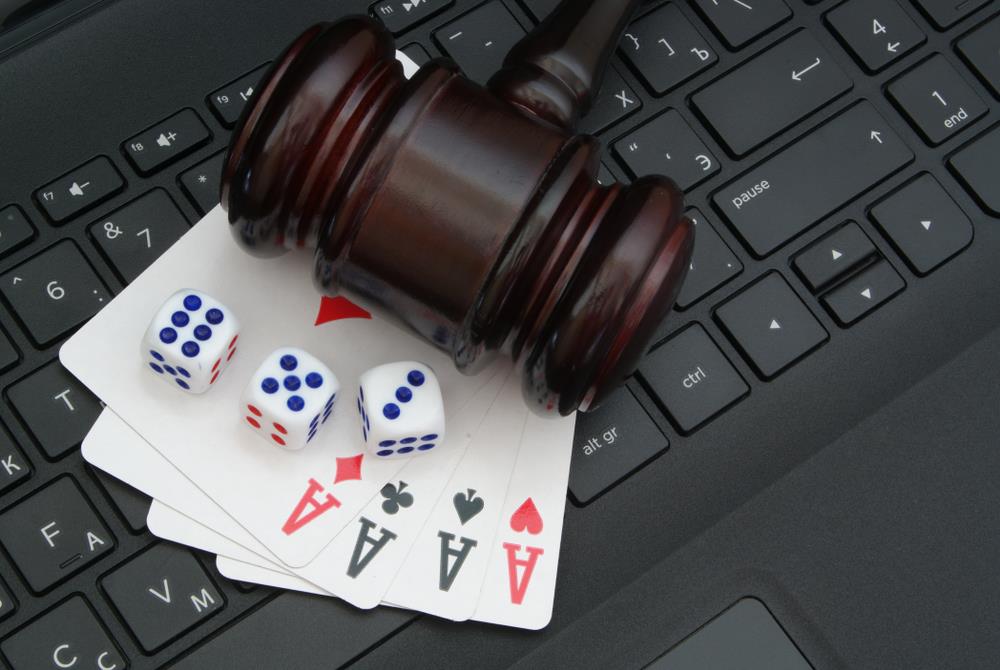 New Jersey legalizes Internet gambling on February 26, 2013, not long after Nevada did. However, the laws are particular to one place, Atlantic City. This is the only place in New Jersey that casinos are lawfully allowed to operate. New Jersey has two bodies of regulatory bodies: the Division of Gaming Enforcement and the New Jersey Casino Control Commission. These two bodies control licensing and enforcement of internet gambling in the state. Just like Nevada, applicants for online gambling entities must have already legally possessed a physical casino license. The fees associated with garnering this license cost at least four hundred thousand dollars for a one-year licensing, and at least two hundred thousand dollars in annual renewal fees. The taxation for online gambling entities in New Jersey is 15% of gross yearly revenue. This is lower than physical casinos, taxed at a rate of 8% of total income.
New Jersey state laws prevent wagering of bets in online casino games by persons under the age of 21 years. State law also ensures that the games are fair, and use approved hardware and software. Also, through these online gambling laws, New Jersey facilitates the economic advancement of Atlantic City. As of February 3, 2014, New Jersey has granted sixteen transactional waivers, authorizing companies to engage in online gambling activities. Of these companies, Caesars Interactive and Borgata Hotel Casino & Spa accounted for nearly three-quarters of New Jersey's online gambling tax revenue in 2013.
Internet Gambling Laws in Delaware
Delaware is another leader when it comes to the legalization of internet gambling. Delaware has implemented online gambling laws that legalized every form of online gambling through its Internet Lottery Statute. In Delaware, the licensing fees for operators are small, but the Delaware State Lottery Office controls the gaming. Their difference in approach incorporates charging less in licensing fees and taxes, as they collect all the gross revenue from online gambling (less the players' winnings). The income goes to the State Internet Lottery Fund. Delaware gets roughly 44% of online video slots revenue and 29% from other games. This way, the state controls all licensed gaming agents and does not permit private entities to operate. Online gambling in Delaware is only accessible through three websites that have partnered with the Delaware State Lottery and 888 Holdings.  
Online Lotteries
At the moment, only Illinois and Georgia have enabled internet lottery sweepstakes, with hopes of expansion into online gambling. Georgia is not likely to legalize other online gambling forms, as most influential groups and political stakeholders are against it. In Georgia, lottery ticket online sales are monitored strictly. Players have to be registered, and their I.P. addresses monitored to ensure they are physically in Georgia. Illinois, however, has passed a specific law, called the "Internet pilot program," on August 16, 2013, authorizing the online sale of lottery tickets. This online gambling law ensures sales are made to persons physically located in Illinois. Also, you need to be 18 years or older to make a purchase.
Federal Online Gambling Laws
The Wire Act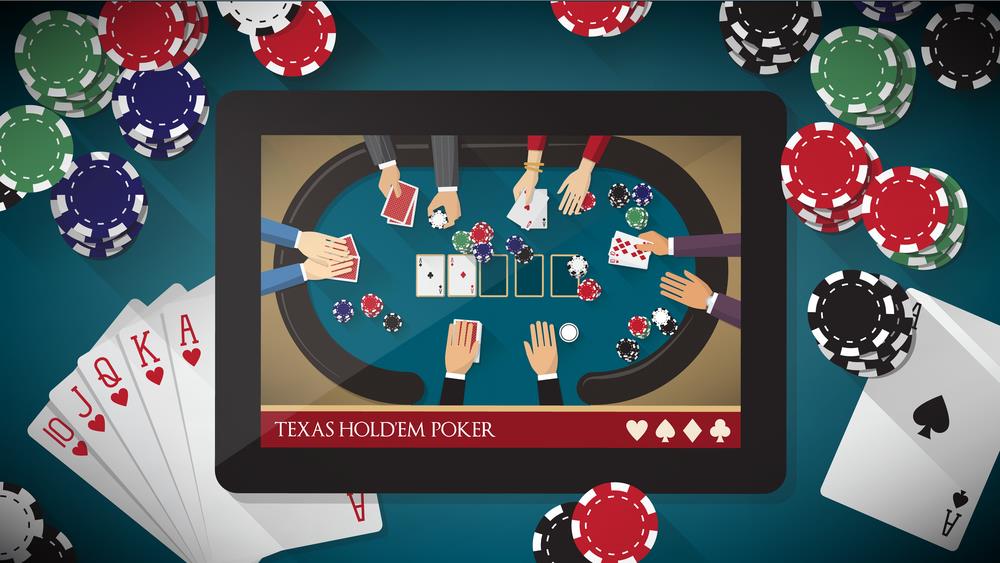 The Wire Act was passed in 1961 and is the oldest federal law about U.S. online gambling laws. This law prohibits some specific types of betting businesses in the United States. The Wire Act states, "Any person found to be betting using wire communication facilities or assists bets, wagers, or information on any sporting event or contest, will be fined, imprisoned, or both."
A ruling passed by the U.S. Fifth Circuit Court of Appeals states, "The Wire Act ban on the transmission of wagers and bets applies only to sports betting, not online gambling." The Supreme Court is yet to rule on the Federal Wire Act as it relates to internet gambling.
Unlawful Internet Gambling Enforcement Act of 2006
The Unlawful Internet Gambling Enforcement Act of 2006 (UIGEA) is a law that controls online gambling activities, passed on September 30, 2006. This United States legislation regulates online gambling laws. Under the UIGEA, gambling businesses are forbidden from accepting payments from a person in a bet involving the use of the unlawful Internet. However, the act excludes individual fantasy sports, skill games, and intertribal games. This law does not refer state lotteries nor inter-state bets on horse racing. The goal of this law was to force offshore gambling sites to exit the U.S. market. This law aims at punishing companies that processed payments to these foreign entities. It only pushed about two-thirds of the companies out of the U.S. market. However, it resulted in the creation of black market unauthorized sites, mostly identified as scams.
Conclusion
There are various state and federal regulations that govern the passing and implementation of online gambling laws in the United States. Therefore, it is essential to be aware of online gambling laws according to your state and on a federal level. This ensures that you are not breaking any rules, and thus can avoid fines or even prosecution.