If you're looking for the best online slot tournaments to try out in 2022, then this detailed article will be a perfect guide for you. 
Online slot tournaments are becoming increasingly popular in the gambling industry. This is because they are a lot of fun and can be lucrative for the players, as they offer a fast and easy way to win cash prizes. Keep reading the blog to find out all key details you need to know about online casinos offering slot tournaments.
1. Online Slot Tournaments: What are they?
Slot tournaments are one of the most popular forms of gambling. They also can be some of the most profitable. Slot tournaments give players the opportunity to win big progressive jackpots, and they also offer a chance to compete against other players.
Online slot tournaments are tournaments held online where players compete against each other to win prizes. The tournaments are often held on many new online casinos and offer a variety of different slot machines to choose from. The tournaments usually have a set number of entries and offer a range of rewards, including cash prizes and slot machine tokens. 

There are a number of different types of slot tournaments. The most common type is tournaments where players compete to see who can win the most money in a given period of time, or tournaments where players compete to see who can achieve the highest score.
Slot tournaments can be a very exciting form of gambling. In addition to the common gambling appeal, they offer the extra challenge of competing with other players, which eventually results in great opportunities to make some serious money. 
If you are interested in trying out a slot tournament, be sure to check out the different options available. There are plenty of online tournaments to choose from, and you are sure to find one that is right for you.
2. Online slot tournaments: How they work?
Online slot tournaments are a nice way to get your fix of casino gaming without having to leave your comfortable chair. They work a lot like traditional slot tournaments, but with a few key differences.
In most online slot tournaments, you are given a set amount of cash to start with and you are then pitted against other players in a race to accumulate the most money. The first player to reach a certain sum of money is then declared the winner.
But there are also bonus tournament versions of online slot tournaments. In a bonus tournament, the first player to accumulate a set amount of bonus points is then declared the winner. Bonus points are free credits that players can later use to win real money.
3. What are the online casinos offering free slot tournaments?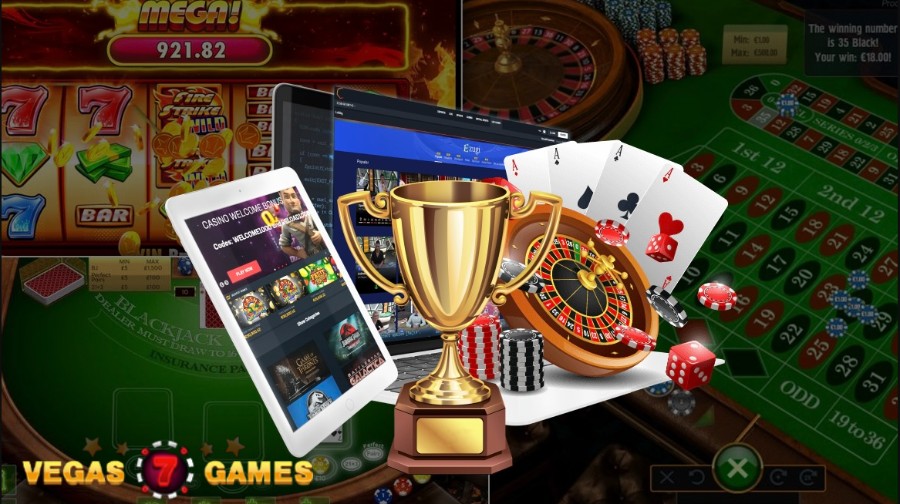 There are a lot of online casinos offering free slot tournaments. However, not all of slot tournaments are created equal! Some online casinos tend to offer slot tournaments on a more regular basis than others. 
In addition to this, you can come accross online casinos offering free slot tournaments that have a relatively bigger accumulative cash prize for players. Other than that, some of the best online casinos also offer cash prizes and bonus tournaments, where players compete with each other for free credits that they can redeem later.
The online casino platform which checks all the boxes for great slots and online slot tournaments is Vegas7Games. The Vegas7Games gambling platform offers a large set of remarkable online slots that come with fantastic bonuses, casino jackpots, and tournaments. 
So if you are looking for slot tournaments that you can enter for free, then Vegas7Games is the way to go. All you got to do is find an online casino offering Vegas7Games platform, where you can register, deposit money for playing during the tournament, and enter the competition for free.
4. Who can Attend free slot tournaments?
Online slot tournaments are perfect for anyone who wants to have a little fun and make some extra money at the same time, especially if they are free. Slot tournaments are also great for socializing and meeting new people. 
Who can attend free slot tournaments? Anyone who wants to! In fact, many of the best slot tournaments are open to players of all levels. This means that even if you're a beginner, you can join in on the fun. 
5. Top Online Casinos that Offers Exceptional Slots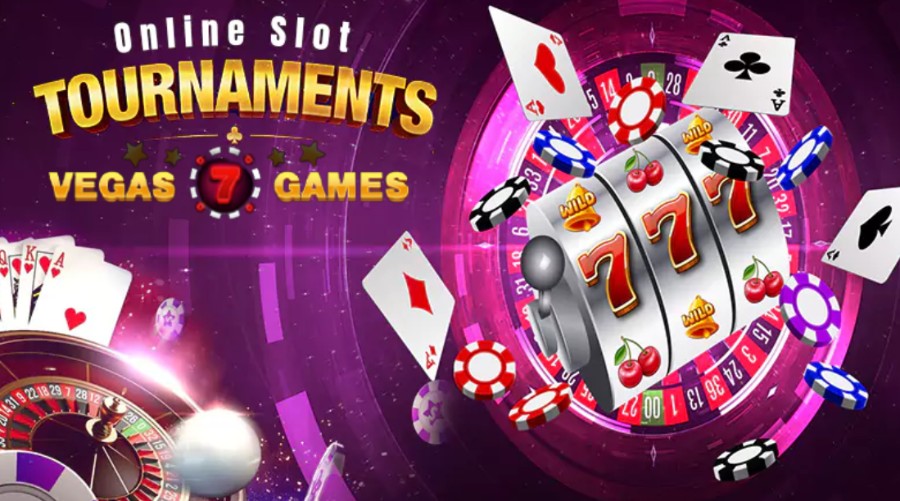 5.1 BitBetWin
BitBetWin online casino has a set of online slots that will fit any type of player, no matter if s/he is an experienced gambler or a newcomer. BitBetWin also offers one of the best slot tournaments that are straightforward and easy to enter. 
In addition, the cash prize that players can claim after winning the tournament can be quite lucrative – and that is why BitBetWn online slot tournaments are very popular among the players.
Below is a short tutorial on registering on BitBetWin:
5.2 BitOfGold
BitOfGold is a popular online casino that offers a variety of top-notch slot games that excel in terms of graphics, gameplay, and sounds. 
Similar to BitBetWin games, these slots also come with great online casino bonuses and opportunities to win jackpots and join different tournaments. 
The players love the competitions offered by BitOfGold as they are fantastic opportunities to win big, even with small amounts of bets.
This quick guide will help you with registering on BitOfGold:
5.3 BitPlay
BitPlay – another great online casino that you can use to play your favorite online slot games and join fantastic tournaments. BitPlay is the right platform for players who want to earn free credits and use them to win real money. 
Thanks to the fantastic bonuses, wide range of online slot games, and various competitions that are offered on a regular basis, BitPlay has been retaining high popularity for a long time.
Have a look at this quick video explaining how to sign up on BitPlay:
6. Final Thoughts
Online casino sites are always looking for ways to keep their players engaged, and one way to do this is by offering slot tournaments. These tournaments allow players to compete against each other to win big prizes.
There are a number of different types of free slot tournaments available, and they can be found in all sorts of different genres. Some of the more popular tournaments include classic slot tournaments, themed tournaments, and bonus tournaments.
Classic slot tournaments are the simplest type of tournament, and they involve players competing against each other to win a fixed prize pool. The prize pool can be large, and the top players can win hundreds of dollars.
Themed tournaments are a bit more complex than classic slot tournaments, and they involve players competing in themed contests. These contests can range from traditional casino games, like blackjack and roulette, to more unusual genres, like slot machine bonus rounds.
The key factor to winning in online slot tournaments is to play as often as possible. You also need to be strategic about how you play. If you can manage your bankroll and play wisely, you stand a good chance of winning big.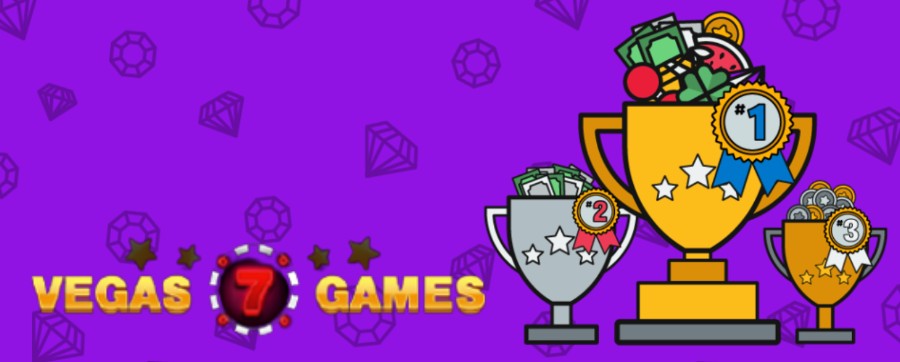 So, if you're looking for an exciting and fun way to win real money, consider entering an online slot tournament. With a little luck and some smart play, you could walk away with a nice cash prize.
7. FAQ
If you still have questions regarding online slot tournaments, and online casinos offering free slot tournaments, worry not. We have prepared a short list of frequently asked questions that will give you even more details on slot tournaments.
7.1 Can I attend slot tournaments in the US?
Yes, you can attend slot tournaments in the States. As you might know by now, gambling in the US is heavily regulated. However, the regulations differ according to state. 
So if you want to enter slot competitions in the US, it is advised to check the regulations in your area first. Keep in mind that playing at online sweepstakes sites can be a flexible option for gambling in a legal way, although you will need to check the regulations in this regard too. 
7.2 When Can I try free slot tournaments?
There are lots of casinos offering free slot tournaments. The slot tournaments are organized as casino promotions, thanks to which players can enter competitions for free and gamble to win cash prizes. The best slot tournaments are offered by BitBetWin, BitOfGold, and BitPlay.
7.3 Can I win real money at online slot tournaments?
Absolutely, online slot tournaments are a great way to win real money. They are a lot of fun and can be very lucrative. There are many different online slot tournaments that you can choose from. Some of them are free to enter, while others may have a small buy-in fee.