Online casino platforms are becoming even more popular with the increased number of resources. Accessibility is the key term that makes them inevitable in this industry. People try their luck on a variety of games, and they get excited about that. The aspects that trigger the popularity of casino games are not only about excitement, rewards, and their accessibility. Marketing and promotions play a huge role in that mix too. One of the most effective tactics out there is the online casino affiliate marketing, which we will analyze in this post. Before pointing out the effectiveness of this campaign, let's briefly explain the term for those who do not have an idea about its meaning.
Who are the online casino affiliate marketers and what they do for the gambling business?
In simplest terms, an online gambling platform is a place where players come to enjoy internet casino games, and an online casino affiliate is an individual or agency which promotes that platform to increase the number of customers. In return, casino affiliates get some portion of the revenue that has been generated through the traffic that they lead to a gambling site. Who are the casino affiliates, and who can become an affiliate?
Blogger Affiliates
Bloggers are great candidates for becoming successful online casino affiliates. Most of the online casino blogs are controlled by experienced players who switched to the game's business side. Frequently, they share ideas, stream games, analyze the slot machine games, give players tips and strategies. Thousands of people choose the game after checking it on these blogs and learning from the masters. That is why the casino bloggers are significant for the industry. Some of them act as promoters and become a casino affiliate.
For instance, imagine that you own a gambling company that is going to launch its new game. In that case, you will need to contact those bloggers and ask them to review the game. As you just entered the business, there is a higher chance that the blogger's audience is wider than yours. So, when they talk about your game and its advantages, it will automatically help you to get more target audience and promote your new product. Masses widely recognize this type of affiliate marketing in online gambling, and from the players' standpoint, it is considered the safest method. Players rely on the opinion of more experienced players; that is why the affiliate marketing campaigns that bloggers run tend to be more productive than others.
Partner Online Casino Platforms
It is another way of doing affiliate marketing for gambling platforms. In this one, two casinos or casino and thematic iGaming website agree on terms. Those websites place banner ads about other casinos and their games. As a result, relevant traffic comes to the gambling platform that employs those affiliates. Therefore an alliance between online casino sites and affiliate marketers, leads to a positive ROI as more and more players get familiar with those games.
What are the payment methods for online casino affiliate marketers?
Revenue Sharing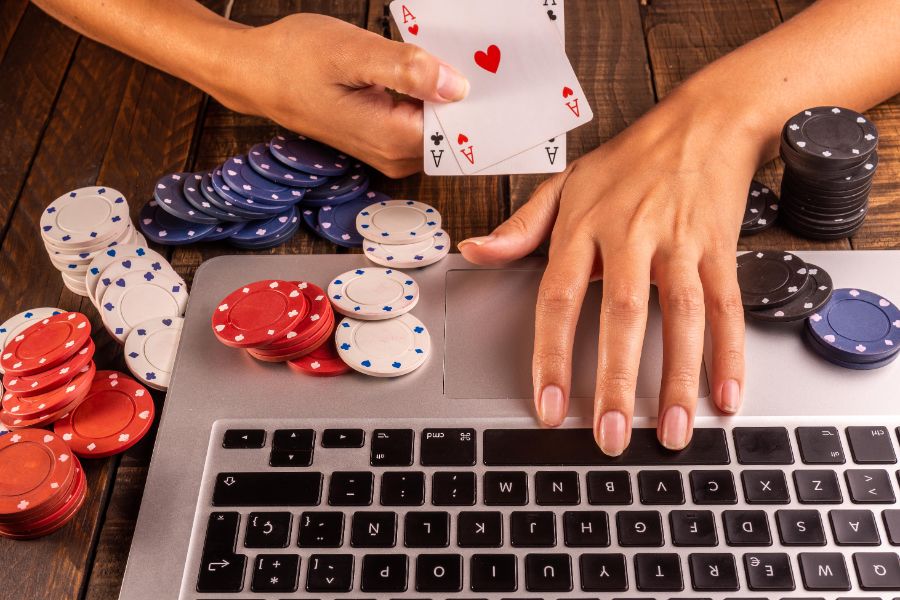 Referrals play a huge role in this method. As you can get the idea from the name tag, Revenue sharing is a model that enables affiliates to access a certain percentage of the revenue that an online gambling site gets from referrals. It is the long term agreement between parties, and it tends to last for ten plus years in many cases. The percentage of the revenue is decided through the popularity and effectiveness of the campaign. For instance, if the online casino affiliate is master in his job and has a massive audience that follows him/her, then the percentages could rise as high as 45 to 50.
On the other hand, if they are not so popular, the revenue sharing percentage would be around 5 to 10 percent. Revenue share is a method that creates a win-win situation for both parties. Online casinos provide a certain percent of their revenue to promoters. And those promoters became more invested in bringing high-quality customers to that particular gambling platform.
What are the risks for casino operators and affiliates concerning RevShare Method?
Online casino operators think highly of this method while considering the risks too. It is an effective method, though RevShare involves risks too for casino operators. To avoid them, you need to do a background check of the affiliate, talk to previous clients, etc. For affiliates, the risk would be losing money. For instance, let's say that affiliates and gambling platforms agreed-upon 5 percent because the promoters are new to the business. After a few months, the customers that you brought to the gambling platform may spend well and help them to earn thousands of dollars. In that case, you will only get only five percent of that massive revenue, even though you worked hard to make sure that everything runs perfectly. To avoid such instances, affiliates need to evaluate their specific case and choose the payment method that fits their future projections.
CPA and Hybrid Methods
CPA stands for cost-per-acquisition or cost-per-action. It is another method that gambling platforms and affiliates use for payments. In this method, casinos pay affiliates for certain actions made by players that came from their referrals. Those actions can be registering of the player, first deposit, or anything like that. The combination of both payment procedures is a hybrid method. In this one, the affiliates get a certain percentage of the total revenue from generated players. Besides that, they keep earning as those players perform desirable actions in those casinos such as making deposits, signing up for forms, registering, etc.
What are the Best Traffic Sources for Online Casinos?
You need to understand the most demanded traffic sources for online casino affiliate marketing to run a successful campaign. So here are they:
Social Media Platforms
It is not the most convenient way, but it can certainly work out for you. In social media platforms such as Instagram, Facebook, or Telegram, affiliates work on bringing more customers to their clients. However, those promoter accounts could be banned by those platforms because it is prohibited to advertise gambling in those places directly. That brings us to our second option, which is through applications.
Applications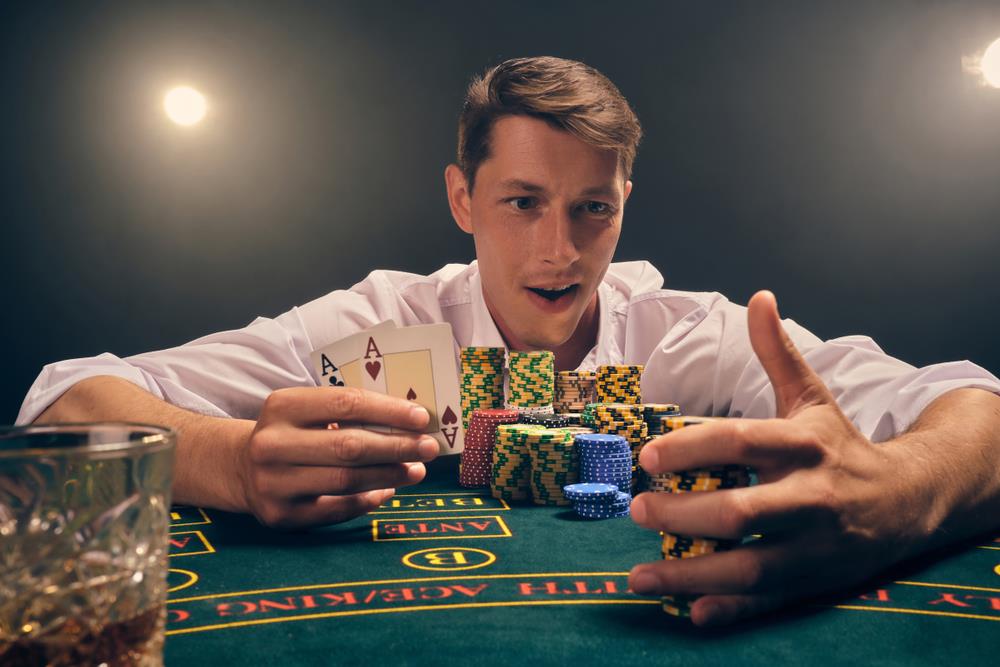 Apps are a great way to promote your products on a variety of platforms. Through push notifications, advertisers can bring high-quality traffic to your website, and it is better to note that those push notifications are both a cheap and effective way of doing affiliate marketing for gambling platforms.
Websites
It is another source that you can utilize for affiliate marketing. The publishing of banner ads, native ads, and display of short clips of your games on affiliate gambling sites can make a significant push for the casino business.
Streaming Platforms
It is another way to promote your client's website. In streaming platforms like Bigo Live, Twitch, or YouTube, advertisers can play your games and share their thoughts, reactions regarding that. This will work effectively because of their interactive audience who likes to test and discover new gambling adventures.
How to Manage Affiliates?
It is essential to have online casino software that can help you to deal with affiliates. Some of the industry's products have affiliate measurement tools, which are great for analyzing the effectiveness of the campaign. Various external factors, such as geolocation, local gambling laws, and regulations, can hinder the success of the online casino affiliate marketing campaign. Before reaching out to affiliates, make sure to analyze these aspects, and act accordingly.